Dr. Kecia Waddell is passionate about supporting the unique educational needs of adolescent and adult learners grounded in principles of Universal Design for Learning. Dr. Waddell specializes in creative instructional solutions for challenging teaching and learning circumstances where integrating technology pedagogy is the most appropriate intervention.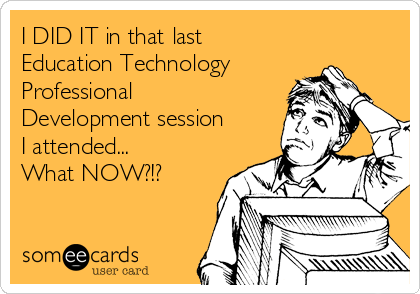 Contact Dr. Waddell for your own IPDC (Individualized Professional Development Coaching) experience. If you qualify, we will work together to develop the mindset for pedagogically sound technology integration; to design instructional interventions to transform your teaching and learning; and to leverage technology to improve your personal productivity.
You GIVE so much to others... NOW GIVE the 21st century educator in you the SUPPORT YOU deserve to sustain your standing as a higher effective teacher.
Book a 50 min. mini session with me at
PopExpert.com
! Use my 10% PROMO CODE:
COACHDrW
Start a conversation/ Join the conversation
FACEBOOK:
https://www.facebook.com/waddellidandtraining
TWITTER: @DrKeciaWaddell
LINKEDIN: Kecia J. Waddell Ph.D.